Wash like a pro with the Bosch Serie 8 WAV28MH9GB Washing Machine. This freestanding front loader washing machine is rated A+++ for energy efficiency, with a large 9kg capacity and 1400 rpm max spin speed. Tackling the laundry pile is no longer an intimidating task.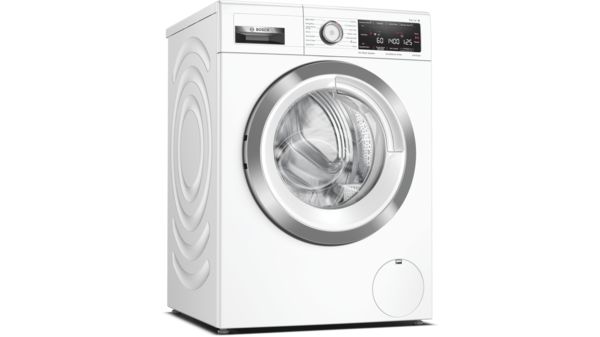 Clever Stain Removal with Bosch AntiStain
Take care of tough stains with Bosch AutoStain. Expertly handling the four most common stains, from grass to red wine. Activate AutoStain to get your clothes back to their former cleanliness. AutoStain automatically adjusts the water temperature, soaking time and drum movements to tackle stains and rid your clothes of dirty marks.
Reload and DrumClean
This machine is great if you're the forgetful type. We all forget things now and then. Which is why Bosch's Reload function is so handy. Missed an item on the way to the wash? With Reload, you can pause the cycle and pop in the item, without compromising the quality of the wash.
And thanks to the helpful DrumClean reminder after every 20 washes, you won't forget to run the DrumClean program to keep your machine in tip top condition.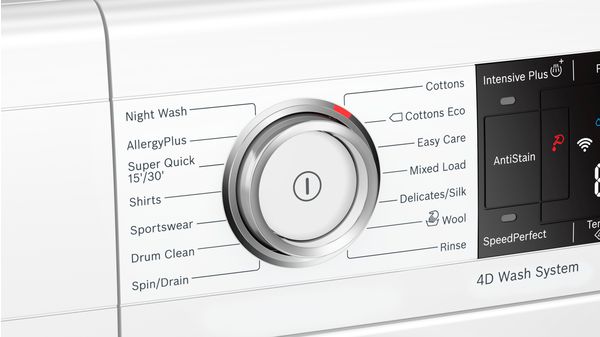 Built to Last
The WAV28MH9GB is built to last. Featuring the Bosch EcoSilence Drive™, a smart, frictionless motor that delivers superior energy efficient performance. Available with a 10 year manufacturer warranty, EcoSilence will keep your machine running for many years to come. The smart motor also runs extra quietly.
Quiet Running
Speaking of quiet, the machine's AntiVibration design means you won't be disturbed when the spin cycle is at its peak. The special design lends extra stability to the machine. So those well earned moments of quiet won't be disturbed.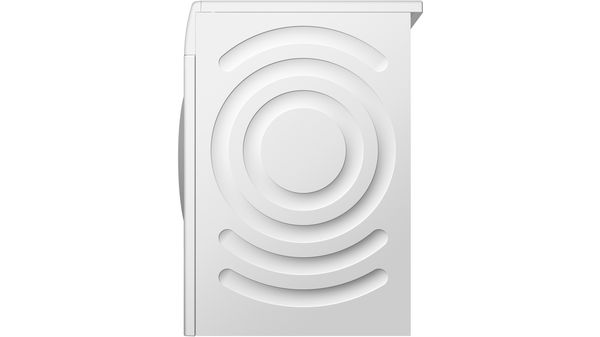 Gentle on Clothes
Getting clothes clean and protecting your fabrics sadly don't always go hand in hand. Rough washing can result in damaged fibres and clothes that wear out more easily. While too light a wash can mean clothes don't get a proper clean.
That's why Bosch has created a unique WaveDrum structure that protects clothes, while ensuring they get a thorough clean. The VarioDrum's droplet shaped design and symmetrical paddles gently move laundry around the drum, with even water distribution covering every inch of your washing. Clothes get an intense clean without stretching or creasing.
Faster Cycles
If you're after a faster laundry cycle, take advantage of the machine's SpeedPerfect function. SpeedPerfect can help you save time by reducing the washing cycle by up to 65%. Great if you're in a hurry.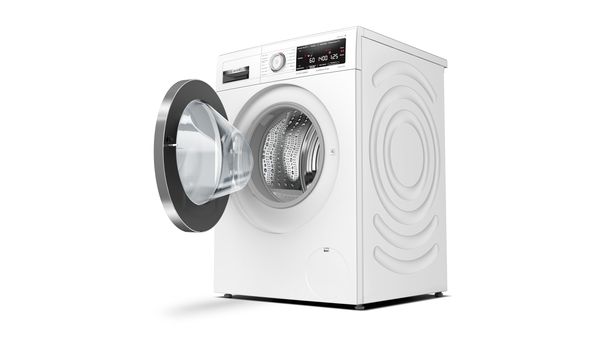 Remote Connectivity
Manage your laundry anywhere, anytime. With Home Connect, you don't need to be at home to control your laundry. Install the Home Connect app on your tablet or smartphone to easily take care of your washing from wherever you are.
You can even get Push Notifications, straight to your phone or tablet, letting you know the status of your laundry. And you can check in from time to time to see how long is left on the wash, pause or activate the cycle. Giving you ultimate control.
Not sure which settings to use? Home Connect, with Easy Start Guide will recommend the best program for each load. Simply enter the colour of your washing, the type of material and the level of dirt. Home Connect will take care of the rest.
Order the Bosch WAV28MH9GB Washing Machine in-store, by phone or online from Knowsley Domestics. We guarantee the best prices on all Bosch washing machines and offer fast delivery throughout Merseyside.